På Berzelii Choklad gör vi trettio olika sorters delikata praliner, och du kan välja att köpa dem i en vacker ask eller i lösvikt. Pralinerna tillverkas enligt våra egna recept, och görs på den bästa tänkbara chokladen. I vår chokladfabrik gör vi alla led i produktionen: Vi smälter, kokar, mixar, tempererar och doppar. Vi förädlar och smaksätter chokladen, skapar fyllningar och garneringar och presenterar pralinerna på ett vackert och smakfullt sätt. I butiken säljer vi även utvalda kakor av förnämlig kvalitet samt mörk choklad av absolut bästa sort.
Här kan du se hela vårt pralinsortiment.pdf
ALLERGIINFORMATION
Praliner med mandel och nötter är markerade med *. Praliner med gluten markeras med **.
Samtliga praliner kan innehålla spår av mandel, nötter och gluten. Alla praliner innehåller laktos.
SESAM OCH YUZU
Vit och mörk sesamfröpraliné med vit yuzuganache, doppad i mörk choklad. Sesame and yuzu with white and dark chocolate.
VEGAN PASSION
Mörk ganache med passionsfrukt, doppad i mörk choklad. Passionfruit and dark chocolate.
VINBÄR OCH GIN
Ganache på vinbär, enbär och gin, doppad i mörk choklad. Currant and juniper with dark chocolate.
GETOST OCH HONUNG
Mörk ganache med getost & honung, doppad i mörk choklad. Goat cheese and honey with dark chocolate.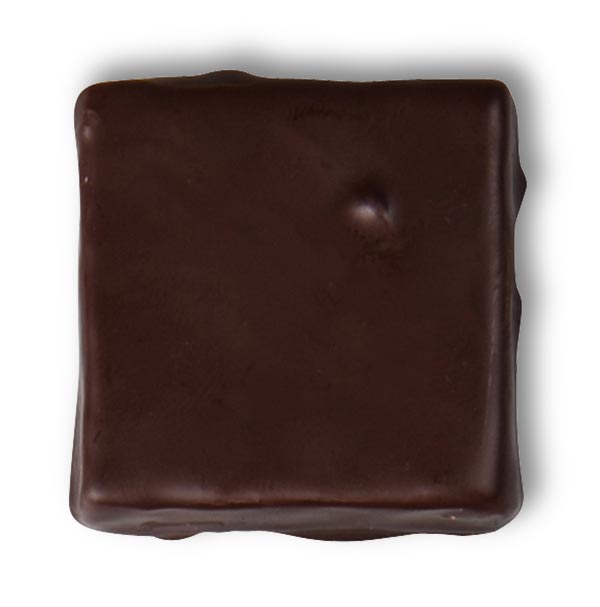 ECUADOR ARRIBA
Mörk ganache, dark ganache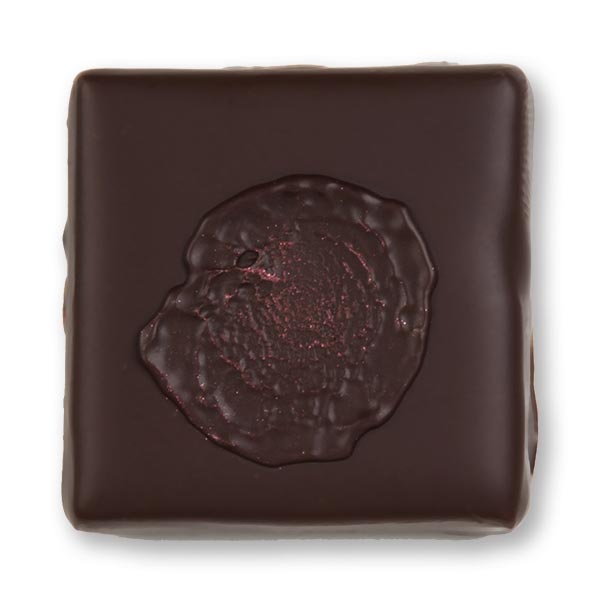 Hallon Lakrits | Ljus ganache med hallon och lakrits
Milk chocolate ganache with raspbery and licorice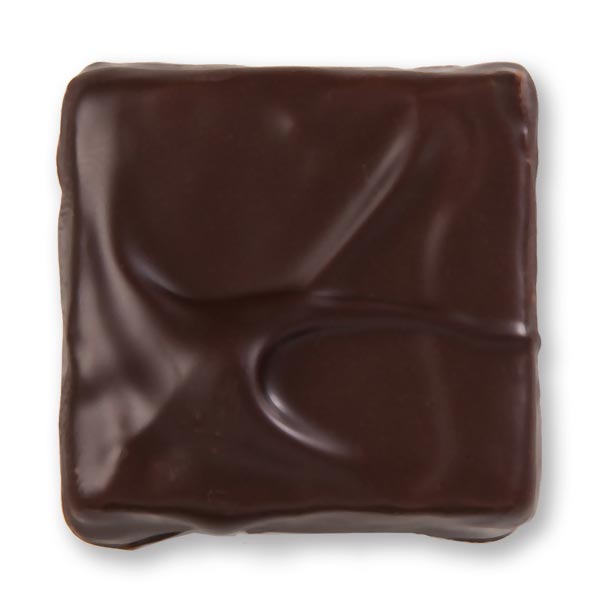 Solros | Praliné på rostade solrosfrön**
Praliné made from roasted sunflower seeds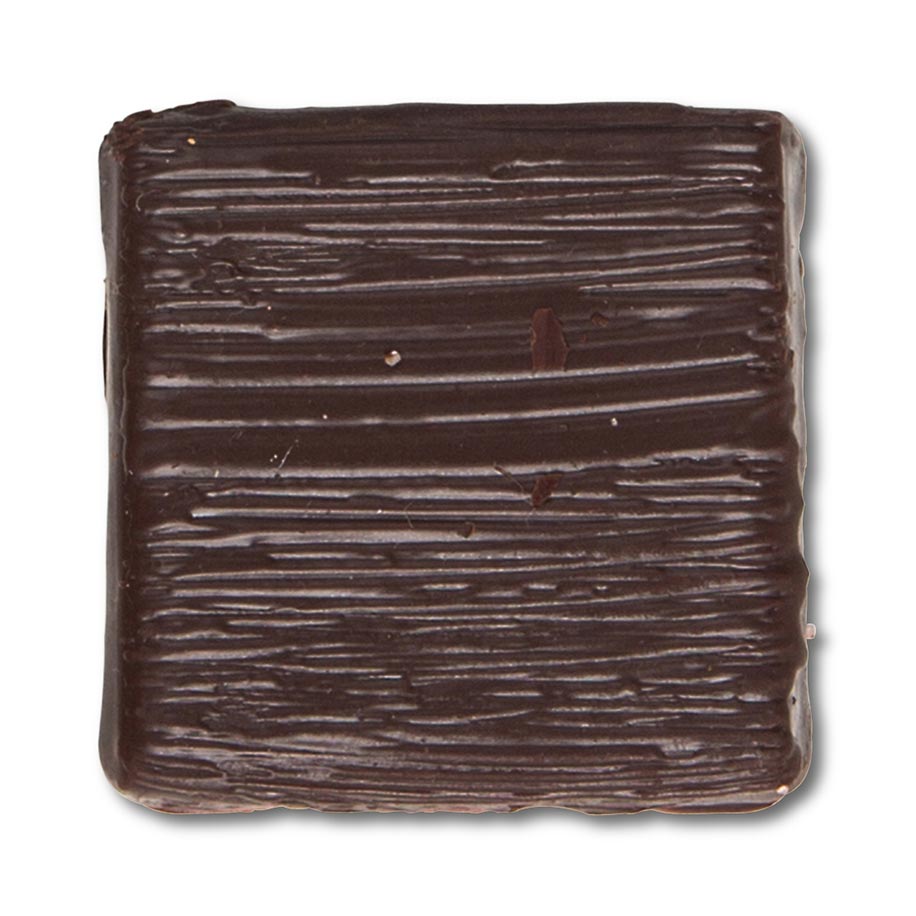 Elvesia | Dominikanska Republiken mörk ganache
Dominican Republic dark ganache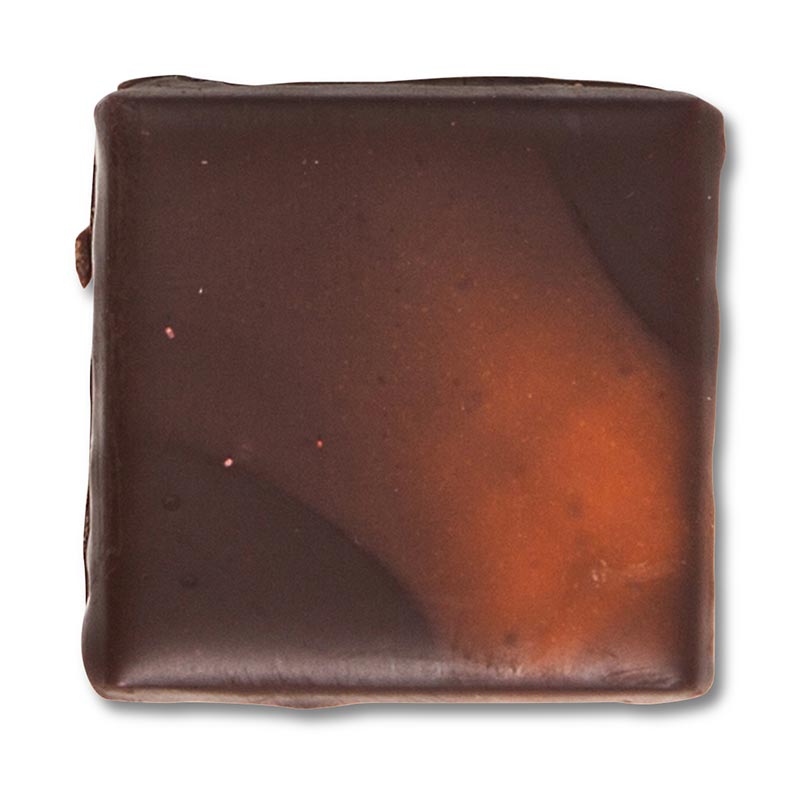 Pumpa och kanel | Praliné på pumpa­kärnor och ganache med pumpa och kanel
Pumpkin seeds and cinnamon
Innehåller gluten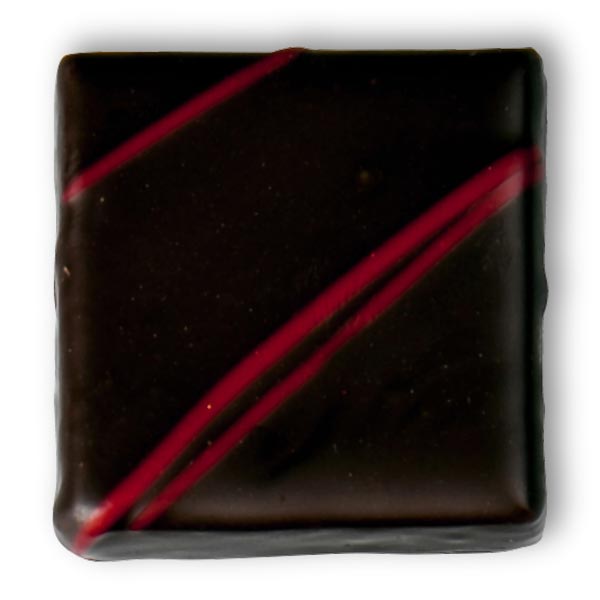 Lingon | Mörk ganache
Lingonberry, dark ganache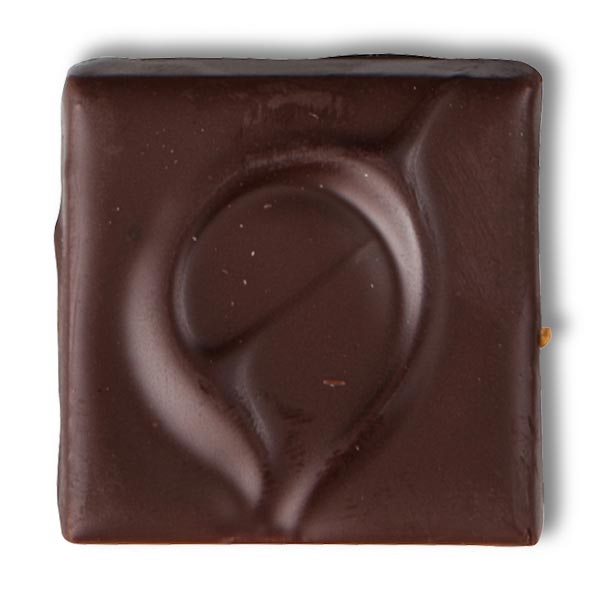 Fransk Kola | Mörk chokladkola
French toffee, dark chocolate toffee
NordAmerika  | Mexicansk Pecannöt och Bourbon Whisky, mörk ganache*
North America, Mexican Pecan & Bourbon Whisky, dark ganache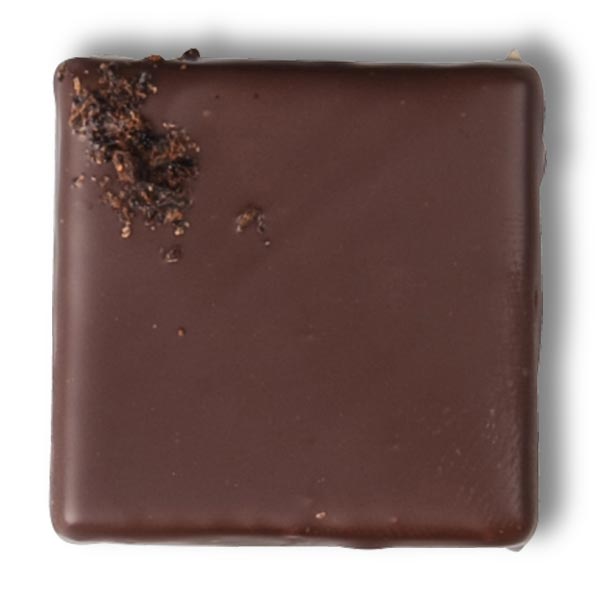 Afrika | Kenyakaffe och madagaskarvanilj, mörk ganache
Afrika, Kenya Coffe & Madagaskar vanilla, dark ganache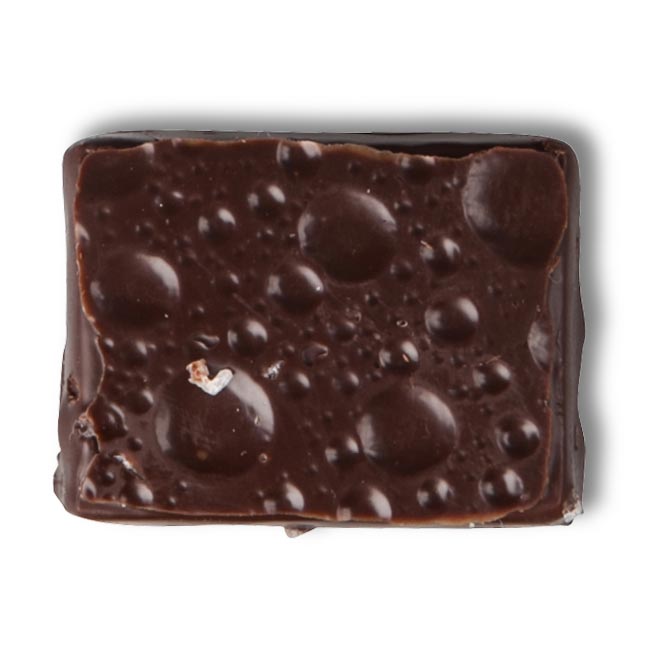 Salt Karamell | Mörk ganache med karamell och maldonsalt
Salt Caramel, dark ganache caramel and maldon salt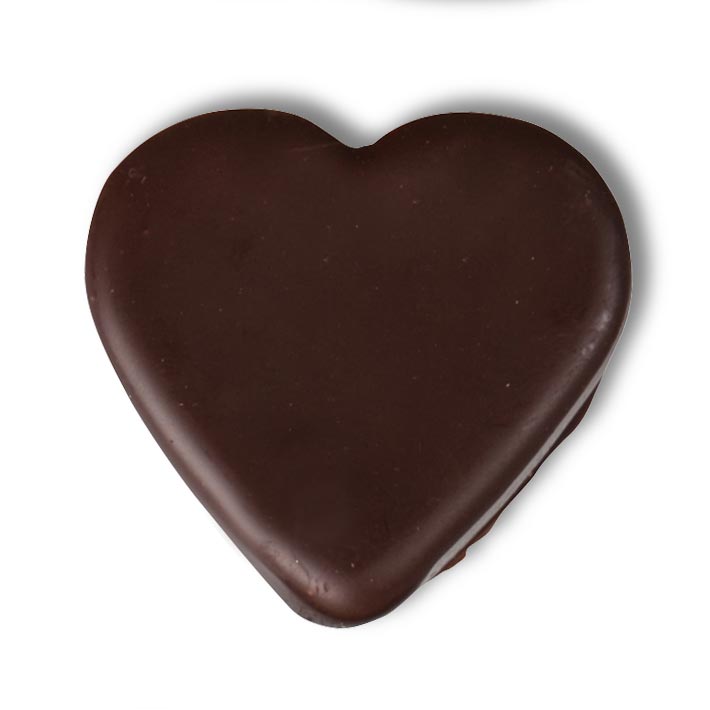 Hallon | Mörk ganache med hallon
Raspberry, dark ganache with raspberry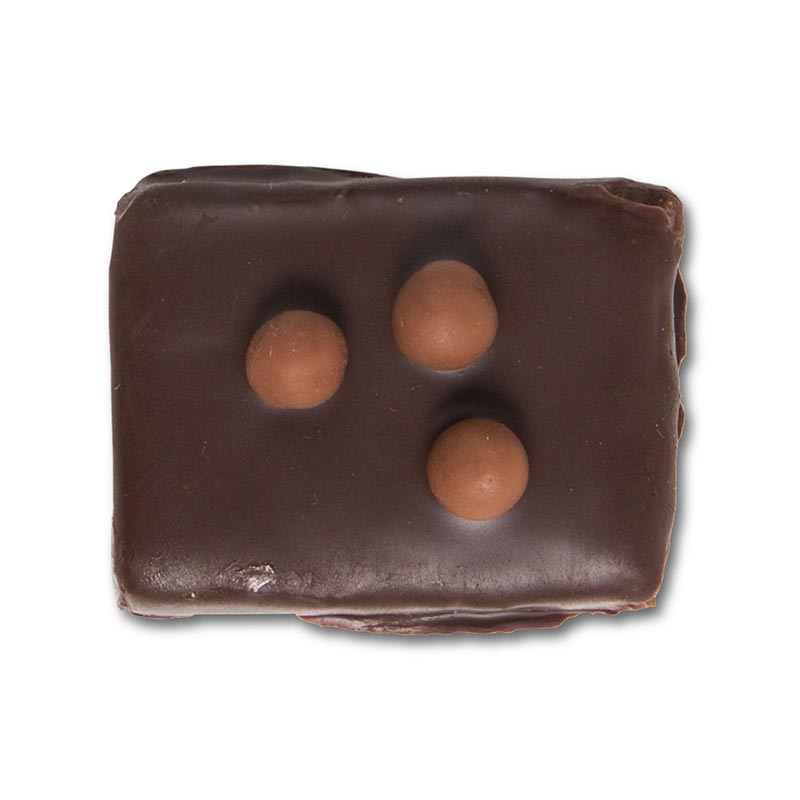 Karamell Crunch | Smörkola med crunch
Butterscotch with crunch
Innehåller gluten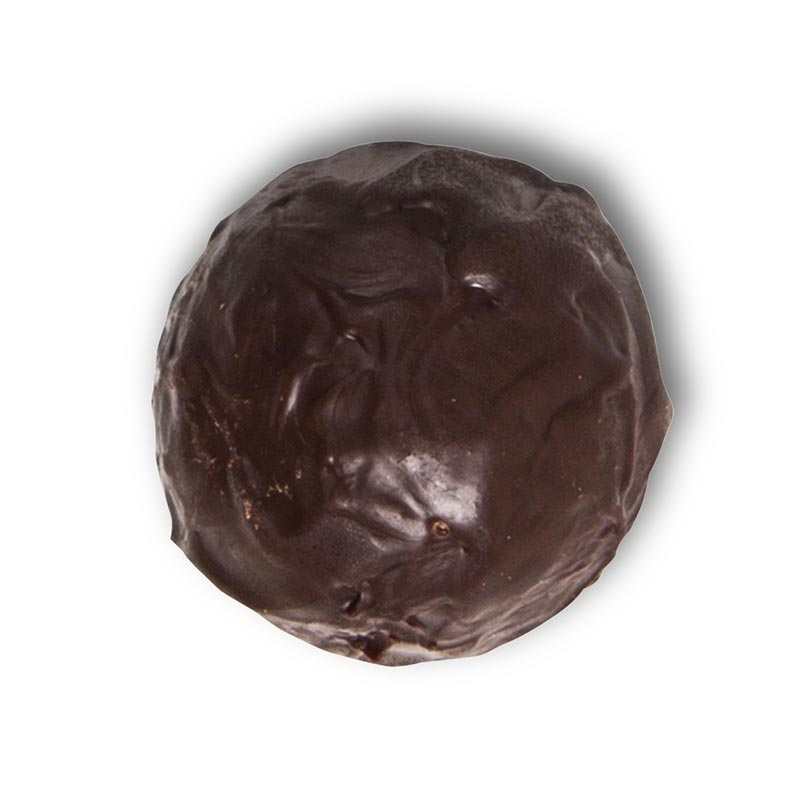 Laphroaig | Mörk ganache med Laphroaig 10 years single malt
Dark ganache with Laphroaig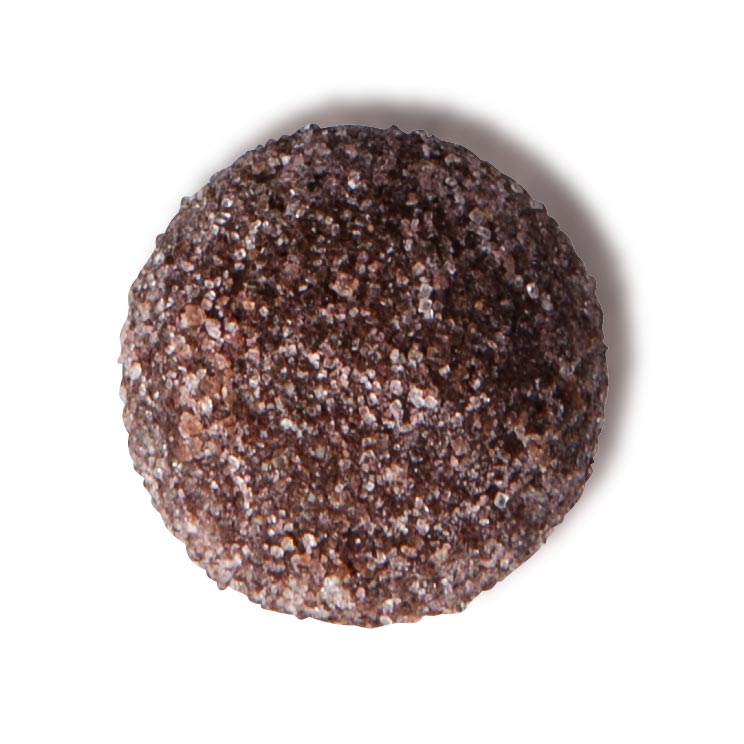 Björnbär | Mörk ganache med björnbär
Blackberry, dark ganache with blackberry
ROSMARIN
Mjölkchoklad och rosmaringanache, doppad i mjölkchoklad. Rosemary with milk chocolate.
HASSELNÖT*
Hasselnötspraliné och mörk choklad, doppad i mjölkchoklad. Hazelnut with milk and dark chocolate.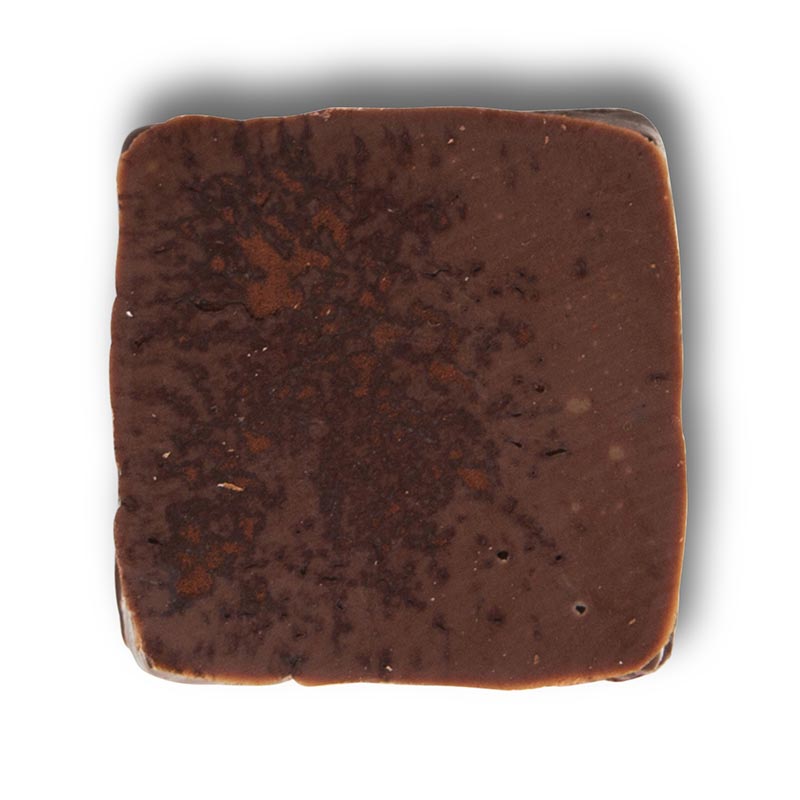 Romrussin  | Mandelmassa med mörk rom och russin
Marsipan with dark rum and raisins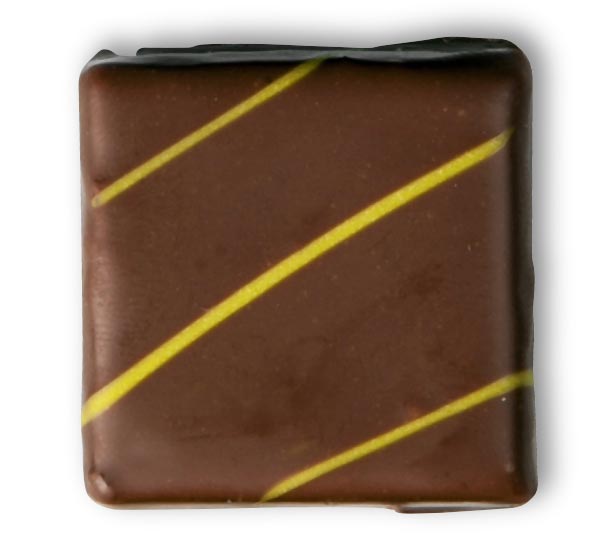 Mango | ljus ganache
Mango, milk chocolate ganache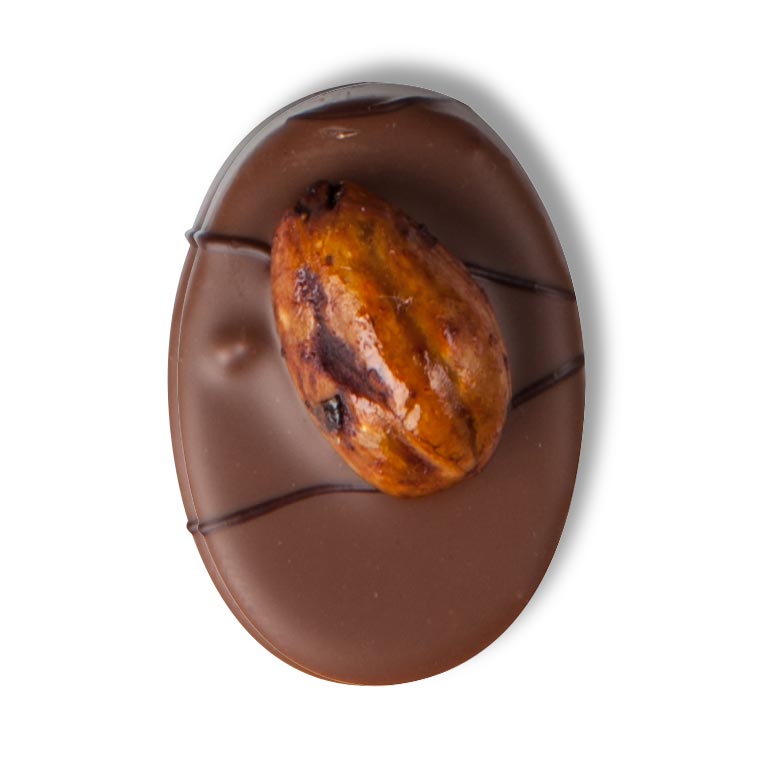 Salt Mandel | Mandelpraliné med maldonsalt*
Salt Almond, praline with almonds and maldon salt
Lime Ingefära | Ljus ganache med karamell, lime och ingefära
Milk chocolate ganache with caramel, lime and ginger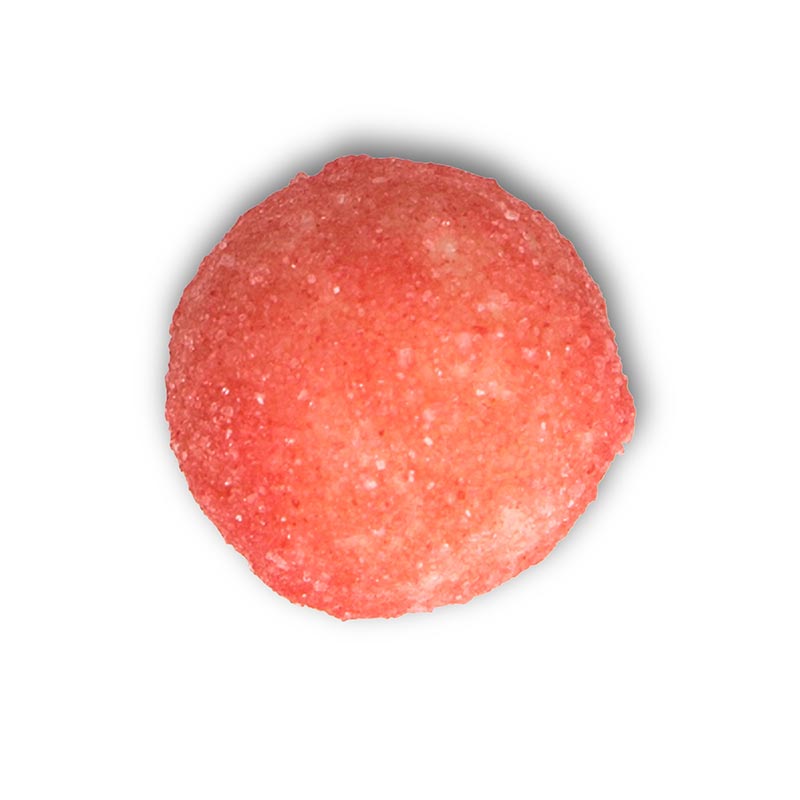 Champagne | Vit ganache med Marc de Champagne
White chocolate and Marc de Champagne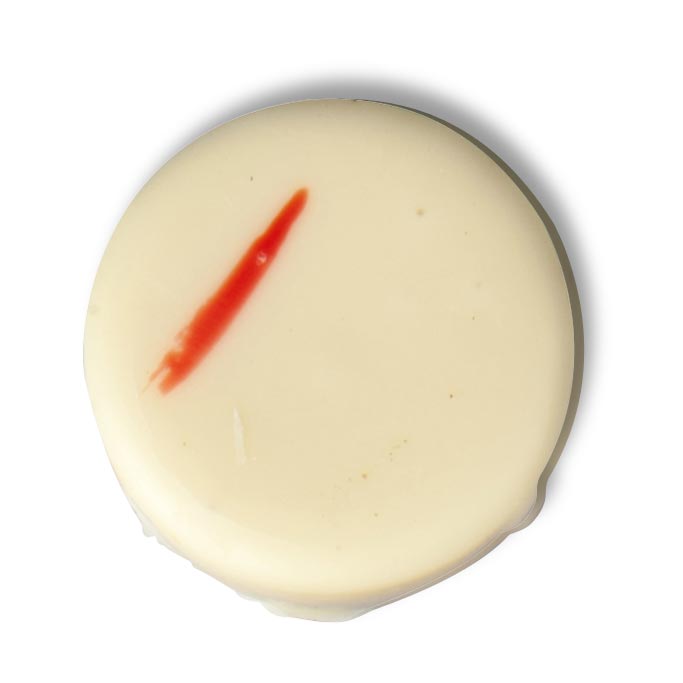 Röda äpplen | Vit ganache med äpple
Red apples, white ganache with apple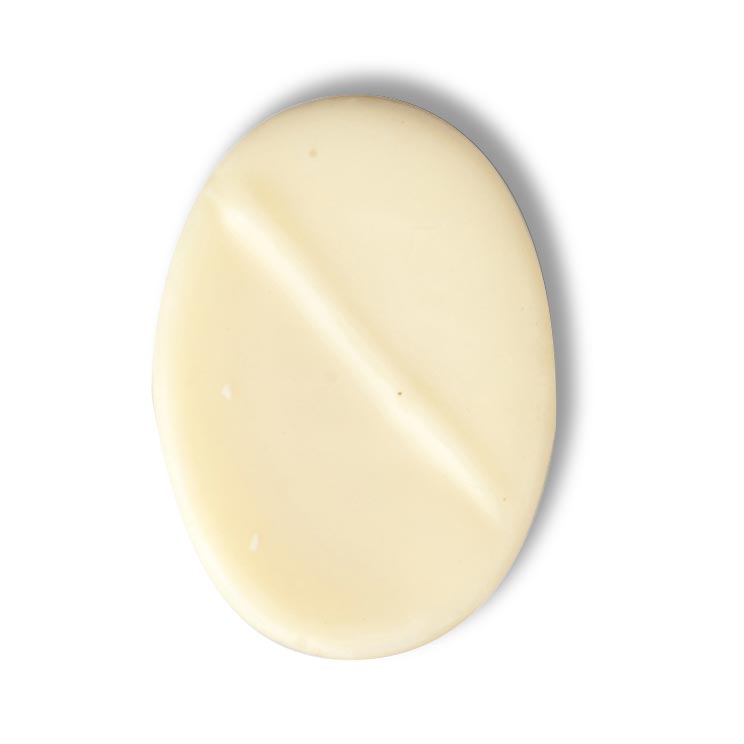 YABON
Vit ganache med passionsfrukt. Yabon, white ganache with passionfruit
CHILITRYFFEL
Mörk tryffel med habanerochili. Habanero chili with dark chocolate
SALT CITRON
Vit tryffel med citron och salt. Lemon and salt with white chocolate.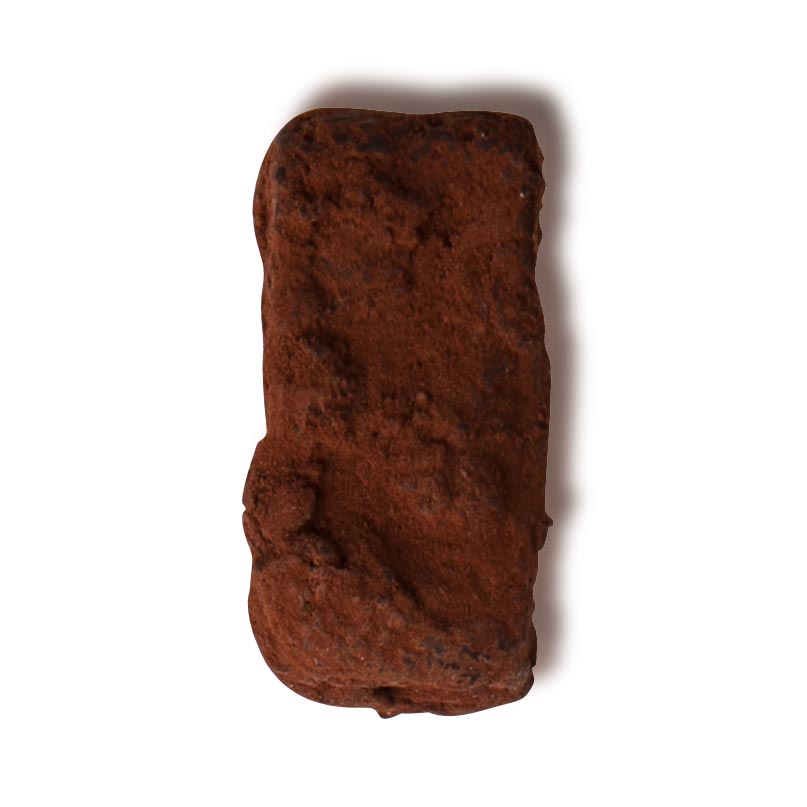 Espressotryffel | Mörk ganache med kaffe från Da Matteo
Espresso truffle, dark ganache with coffe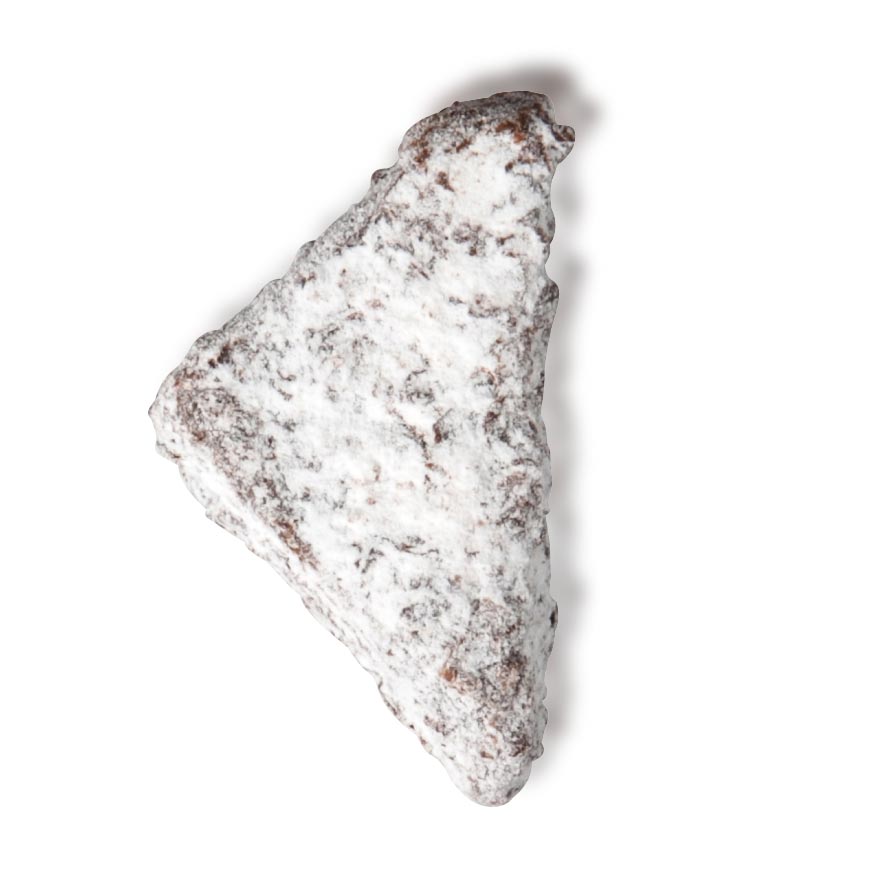 Salt Karamell Lakrits | Mörk ganache med karamell, lakrits och maldonsalt
Salt Caramel, dark ganache caramel, licorice and maldon salt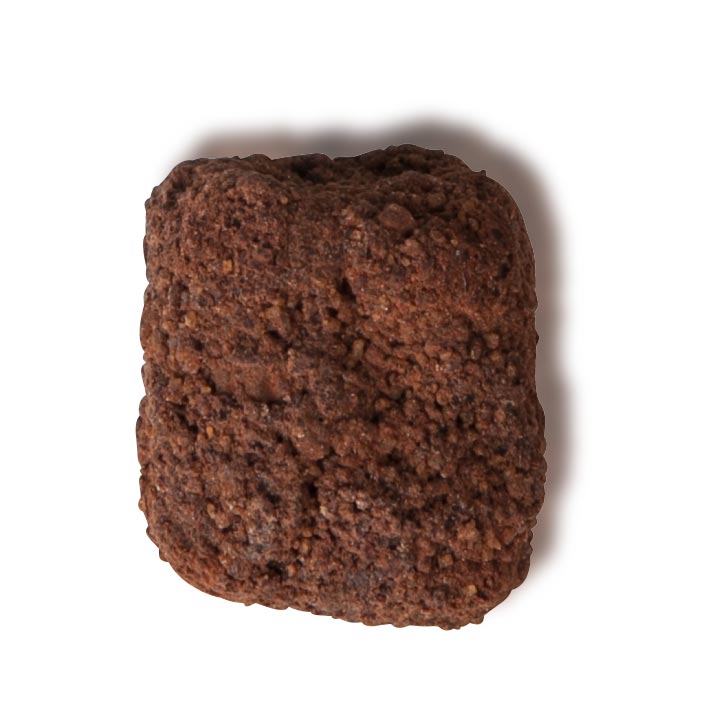 Muscovadotryffel | Mörk ganache med muscovadosocker
Muscovado Truffle, dark ganache with muscovado sugar